Leadership
Our leadership team represents the best in the industry. Each of our team members is dedicated to improving the PBM experience for all our members and partners.
Contact Us
Michael Perry
President, BeneCard PBF and BeneCard Central Fill
Michael Perry is passionate about transforming the pharmacy benefit management model. As President of BeneCard PBF, he focuses on delivering an ethical and completely forthcoming PBM solution, dedicated to improving patient outcomes and lowering plan costs.
A graduate of Penn State University, Michael has more than 30 years of experience in the healthcare industry. He has served in executive leadership roles in several multi-billion-dollar companies, including National Prescription Administrators, Select Medical, and Express Scripts. 
Michael oversees all aspects of BeneCard PBF's operations, including system development, claims processing, clinical programs, member and client services, and pharmacy network management.  Additionally, he directs the mail and specialty pharmacy services of Benecard Central Fill, a mail order pharmacy within the Benecard family of companies. Each initiative that is executed reinforces BeneCard PBF's vision to provide transparent PBM products and services that deliver smarter, more intuitive, individualized patient care. 
With an unwavering principle to advocate for patients, Michael Perry notes, "The PBM industry has become needlessly complex. Our corporate mission of 'Clients & Members Always First' calls us to serve in a manner whereby our primary focus is taking care of patients clinically. When doing that, we raise the level of care and improve quality of life." 
Michael's commitment to the corporate mission is evidenced by the implementation of the mission tenets throughout the organization: 
"At BeneCard, we focus on the WHY. We believe there is a need to understand and embrace our corporate mission, both culturally and in the navigation of benefit design. As a facilitator of prescription benefits, we are committed to taking care of each individual patient and doing what's best for each of them. This corporate mission is a goal that is central to every job function at BeneCard, unifying and simplifying our internal operations. " 
In his free time, Michael Perry directs his attention to his community, volunteering and working with local charities and homeless assistance programs.
He enjoys spending time with his family, bicycling, training in mixed martial arts, and reading. During quiet times, Michael practices meditation and contemplative reflection.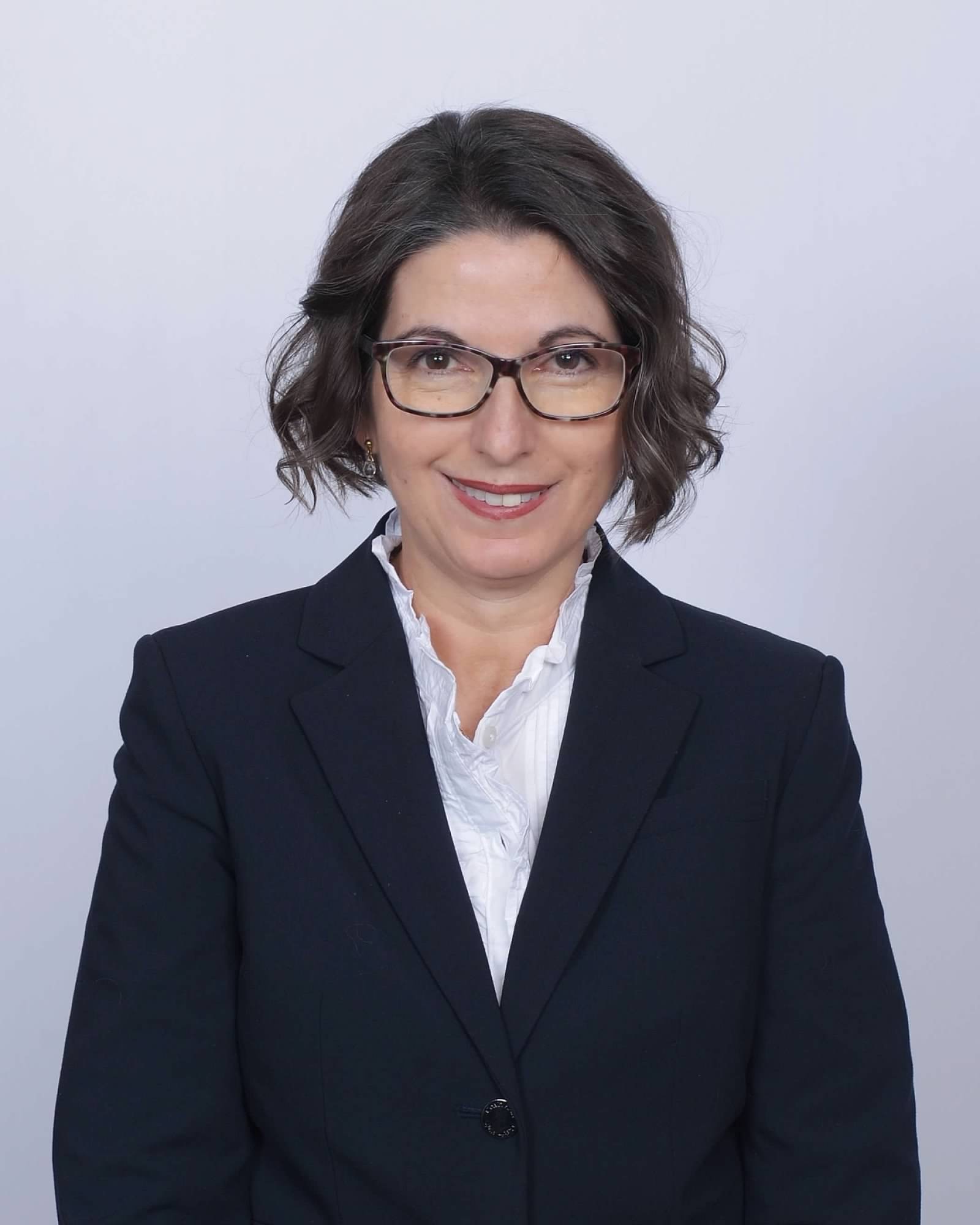 Heather Anderson
Vice President, Contracting and Proposals
Heather Anderson is unwavering in her belief that she can make a difference for fellow employees, clients, and members.
In her role as Vice President of Contracting and Proposals, Heather supports client and vendor contracting, legal compliance, regulatory initiatives, account management for Benecard Services, Inc., and strategic decision-making. A law school graduate, she has a knack for translating business needs to BeneCard PBF's legal team for client/vendor contracting and vice versa. Her special passion revolves around influencing employee engagement and advocating on behalf of team members company wide.
"The priorities in my responsibilities are driven by client priorities. Whether it be a client contract negotiation, taking a deep dive on a regulation to assist in determining PBF's position on it, or supporting continual learning opportunities for BeneCard employees, I keep Clients and Members Always First as my truth in all my decision making," says Heather.
Heather believes that the current lack of transparency in the PBM industry is a serious concern. When asked how that can be changed, she indicates that one of the ways this problem can be solved is through a clear contract. "The client contract is the basis for our relationships with our client. If we start out clearly articulating each party's roles and responsibilities, what we can guarantee and what is excluded from a guarantee, and clearly articulating in plain language the financial aspects of the business arrangement, we differentiate ourselves from our competitors."
Heather has worked in the industry for 23 years. While she is a native of Pennsylvania, she also has had the opportunity to live in Poland, Taiwan, and Scotland. She holds a BA Degree from Lock Haven University in Lock Haven, PA, a MPhil in Comparative Politics from the University of Glasgow, Scotland, and was awarded a Juris Doctorate (JD) from Widener School of Law in Harrisburg, PA.
Her leisure activities include spending time with her husband and three grown children, enjoying the outdoors (walking and working in her garden), knitting and fiber arts, and playing with her dog, Arlo. 
Heather has always  volunteered in various capacities for her children's team sports, swim meets, and Irish dance competitions. She is very active in BeneCard charitable activities such as food drives and providing holiday gifts for children and families in need. She and her husband also provide financial support to four children who live in Africa.
Stress management and self-care for Heather are accomplished through exercise, eating well, and having holistic healthcare practitioners (functional medicine) on board to support wellness and mindfulness activities. 
As an Audible addict, she enjoys listening to books while driving and exercising, and she particularly likes historical fiction and crime dramas. 
Corey Biscoglia
Senior Vice President, Sales and Marketing
As Senior Vice President of Sales and Marketing, Corey Biscoglia exemplifies her leadership role by her pledge "to serve." Her position at BeneCard PBF enables her to effectively support the marketing and sales operations functions of the organization. 
She is at the forefront of key activities, leading business development, sales operations, and brand building to market focuses and process refinement. Corey is integral in fostering new relationships with clients and consultants and positioning BeneCard PBF for growth. 
A native Floridian, Corey Biscoglia earned her master's degree in education leadership from the University of South Florida and holds a Certified Pharmacy Benefits Specialist certification. 
As an extension of her personal commitment to service, Corey embraces BeneCard's Clients and Members Always First mission. "The PBM industry is packed with convoluted jargon embedded deep in complex contracts," notes Corey. "At BeneCard, we solve this simply by educating and partnering with our stakeholders through prioritizing patient health. Knowledge is power." 
True to her Florida roots, Corey enjoys the sunshine and life's simple pleasures: bike riding, swimming, and building sandcastles at the beach with her husband, three children, and her Bernedoodles, Bentley and George. 
As a mother and educator, she translates her personal mission "to serve" to her involvement with her children's education through her volunteer fundraising efforts and support of parent groups within the community.
Corey's purposeful life is guided by her focus on being present and in the moment. She continually reinforces this focus through her meditation, journaling, reading, and yoga.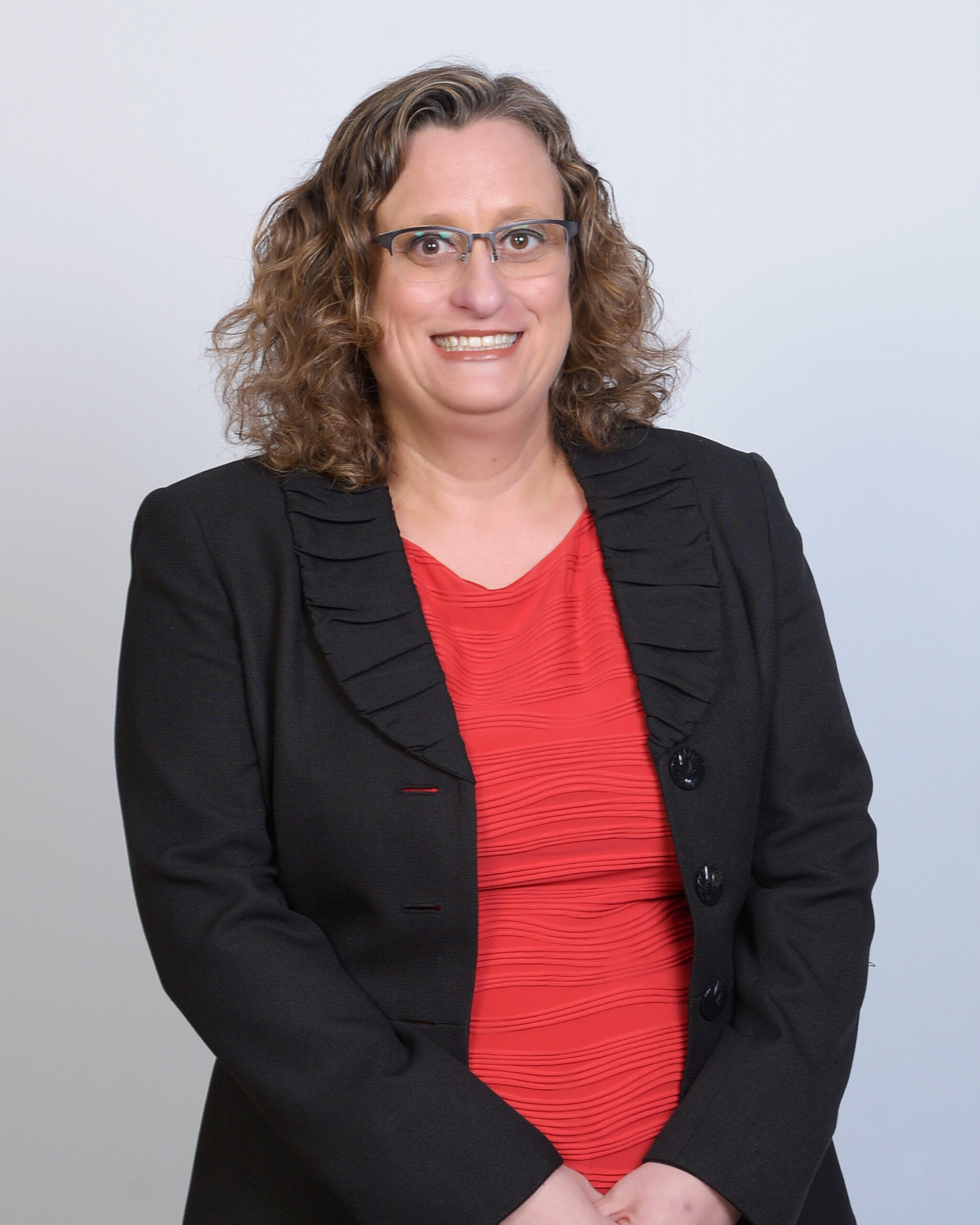 Jennifer Fuhrmann, PharmD
Senior Vice President, Clinical Services
With over 20 years of healthcare experience, Jennifer brings invaluable knowledge of multiple areas of pharmacy to BeneCard PBF. 
Jennifer has been a part of BeneCard PBF since its founding and has played a key role in the development of our technology. Providing critical leadership and guidance, she helped to craft an adjudication system focused on bettering clinical outcomes to maximize savings.
As Senior Vice President of Clinical Services, Jennifer provides executive clinical support to plan sponsors who directly benefit from her in-depth knowledge of clinical management and BeneCard PBF's claim adjudication platform and its capabilities. 
She handles clinical oversight across BeneCard PBF, including our clinical review programs, drug utilization reviews and interventions, and clinical care management programs. Jennifer maintains an unwavering focus on patient safety through proper drug utilization. She monitors industry trends and the drug pipeline to apply proactive system enhancements and develop innovative programs. 
"My goal is to ensure that BeneCard PBF delivers the highest quality clinically guided prescription benefits management possible. I am a frequent speaker at events and conferences, and I work hard to further BeneCard's development of innovative, proactive clinical solutions to today's drug cost challenges. My clinical philosophy, which resonates strongly with BeneCard clients, is to provide safe, effective, and affordable therapy options to patients."
Jennifer has previously held roles in managed care, retail, and hospital systems. Jennifer also organized, implemented, and managed a regional disease state management program for a prescription drug manufacturer. She also has extensive experience in developing clinical policies, writing technical responses, and monitoring and assessing drug therapy outcomes.
She is a graduate of Philadelphia College of Pharmacy (USIP), where she earned her Doctor of Pharmacy, and also holds an undergraduate degree from Rutgers College. Jennifer is certified in pharmacogenetics to enhance her ability to truly make sure the medication is right for the patient.
Jennifer enjoys spending time with her family and friends, traveling, doing arts and crafts, and  volunteering with multiple cancer foundations such as for the Pancreatic Cancer Society.
She particularly likes to listen to podcasts that are focused on healthcare, leadership and clinical and  address how to better care for patients and help them reach treatment goals while saving money and developing innovative programs.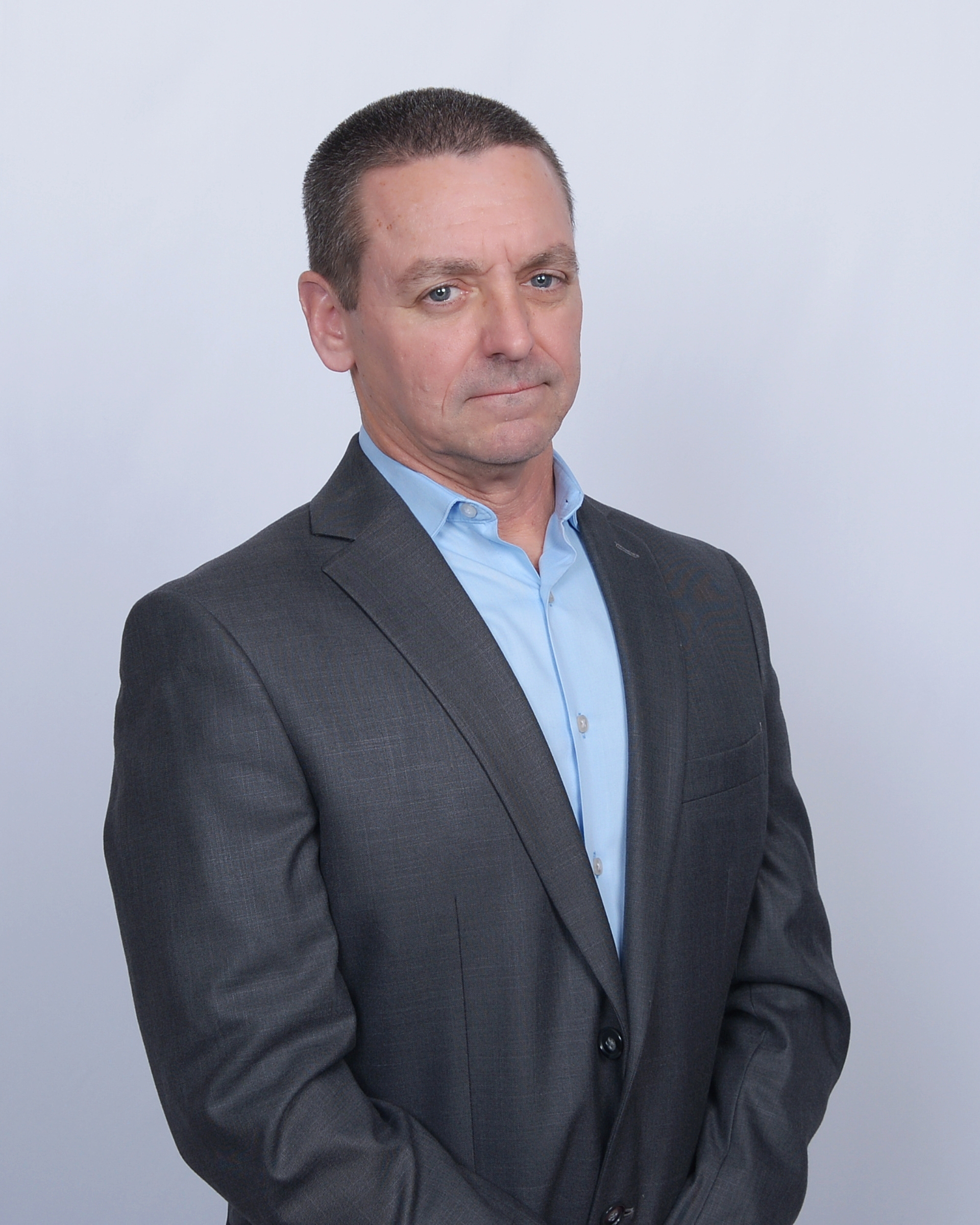 Kevin Hayes
Senior Vice President, IT and IS
As Senior Vice President of IT/IS with BeneCard PBF, Kevin Hayes' team is responsible for all the application development, infrastructure, security, and project management for our organization. 
With over 25 years of extensive experience in data center operations, enterprise system management, project management, cyber security, and application architecture, Kevin has spent much of his professional career as a senior technology leader in the healthcare field. He has expertise overseeing day-to-day operations and security of all system infrastructure including voice and data communication networks, mainframe and midrange systems, and application development. 
Kevin has a BA degree in business and various industry-related certifications and has previously held positions with National Prescription Administrators and Express Scripts.
Originally from northern New Jersey, Kevin spent several years in the Hudson Valley of New York before relocating to central Pennsylvania for his position with BeneCard. 
Having worked in the PBM industry for years, Kevin notes, "Clinical considerations and member care seemed secondary to profits and more attention was focused on the bottom line. At BeneCard PBF, our teams support our corporate mission, 'Clients & Members Always First,' through our 100% commitment to support system availability, accessibility, accuracy, and innovation."  
Integrated with work and family obligations, Kevin values his time spent with family and friends. 
He enjoys a daily rotation of podcasts: Cyber Security Headlines, The Journal, and TECHtonic: Trends in Technology and Services. Staying active is his go-to stress management solution.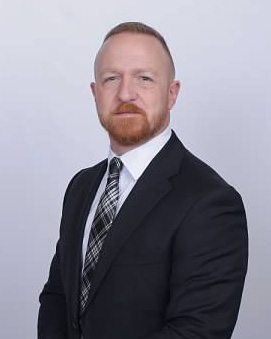 Jamie Nelson
Vice President, Quality and Business Process and Corporate Privacy Officer
As Vice President, Quality and Business Process and Corporate Privacy Officer at BeneCard PBF, Jamie Nelson works vigorously to improve the lives of PBF's members. He oversees implementations, as well as corporate quality and improvement initiatives. As Corporate Privacy Officer, he's responsible for all functions of privacy pertaining to the Health Insurance Portability and Accountability Act of 1996 (HIPAA). This includes inquiries regarding personal health information (PHI), as well as the investigation of potential privacy incidents or breaches.   
"I believe two of the most immediate concerns in current prescription management are coordination of care and patient medication oversight." says Jamie. "At BeneCard, we review our members' medication history and coordinate with physicians to ensure any contraindications are addressed. These are processes that assist our members by providing safety measure to help insure their well-being." 
"Our teams and every staff member understand that at the end of any process or initiative, it is the member or client that we are assisting. We do not lose sight of that fact and follow our Always First mission."
With roots in south central Pennsylvania, he has continued supporting his hometown teams by coaching, refereeing, and serving on the boards of the youth soccer and football programs.
In his leisure time, Jamie enjoys spending time with family, hiking, and watching movies (Marvel fan) and cheering for the Philadelphia Eagles. To manage stress, Jamie focuses on physical activity such as weight training, hiking, and circuit training. Calming also comes from spending time with his pets: two cats and a German shepherd.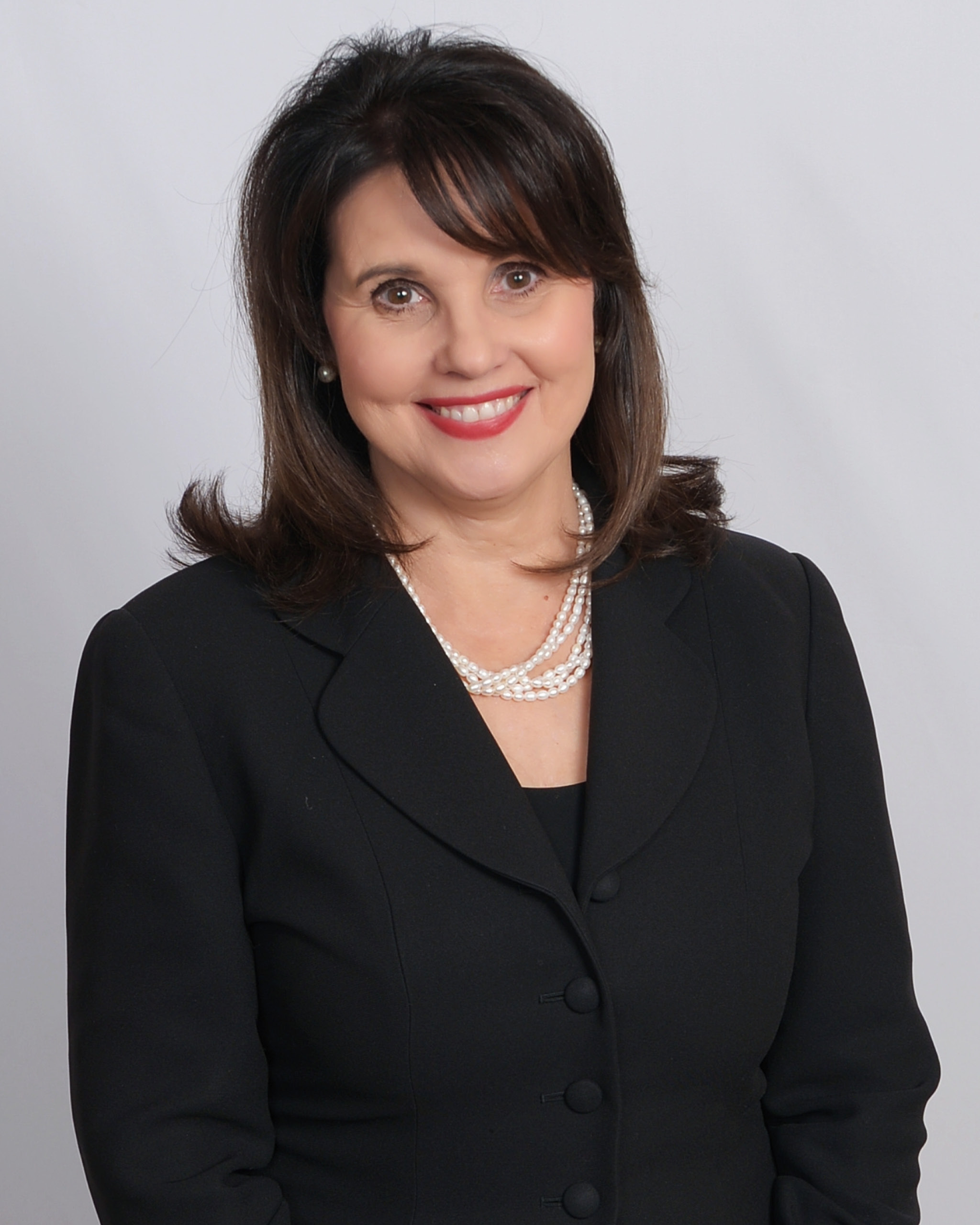 Polly Pardo
Vice President, Client Services
Focused, determined, and detail-oriented, Polly Pardo is a dynamic professional with a proven track record of leading teams and supporting national accounts in highly competitive markets.
Formerly a native of Texas, she has been a "New Yorker" for the past five years. Educationally, Polly Pardo holds a BA degree in Marketing and has earned certifications in Account Management from the University of Kansas and L.A.M.P. (Large Account Management Process).
Her experience includes account executive and management roles at Express Scripts and Health Management Systems, Inc., where she designed and implemented sales plans and programs for prescription drug management services, managing dozens of clients simultaneously while securing high rates of renewals on multimillion-dollar programs.
In her role as Vice President, Client Services at BeneCard PBF, Polly oversees the account executive team, providing seasoned counsel and support in the areas of business development, new product rollouts, key account management, customer relationship development, and contract negotiations. With strong interpersonal and communications skills, she excels in team building and employee mentoring while possessing a passion for customer service.
"Client Services is the voice of the clients internally and the organizational voice to our clients," says Polly. "Most Importantly, we must provide members affordable patient care with the appropriate efficacy. We should maintain the focus that at the end of every program there is a patient."
In her spare time, Polly enjoys volunteering in her community, and spending time with her family, friends, and her yorkie, Humphrey. A daily disciple of meditation, Pilates, and yoga, she is at the top of her game and her best self.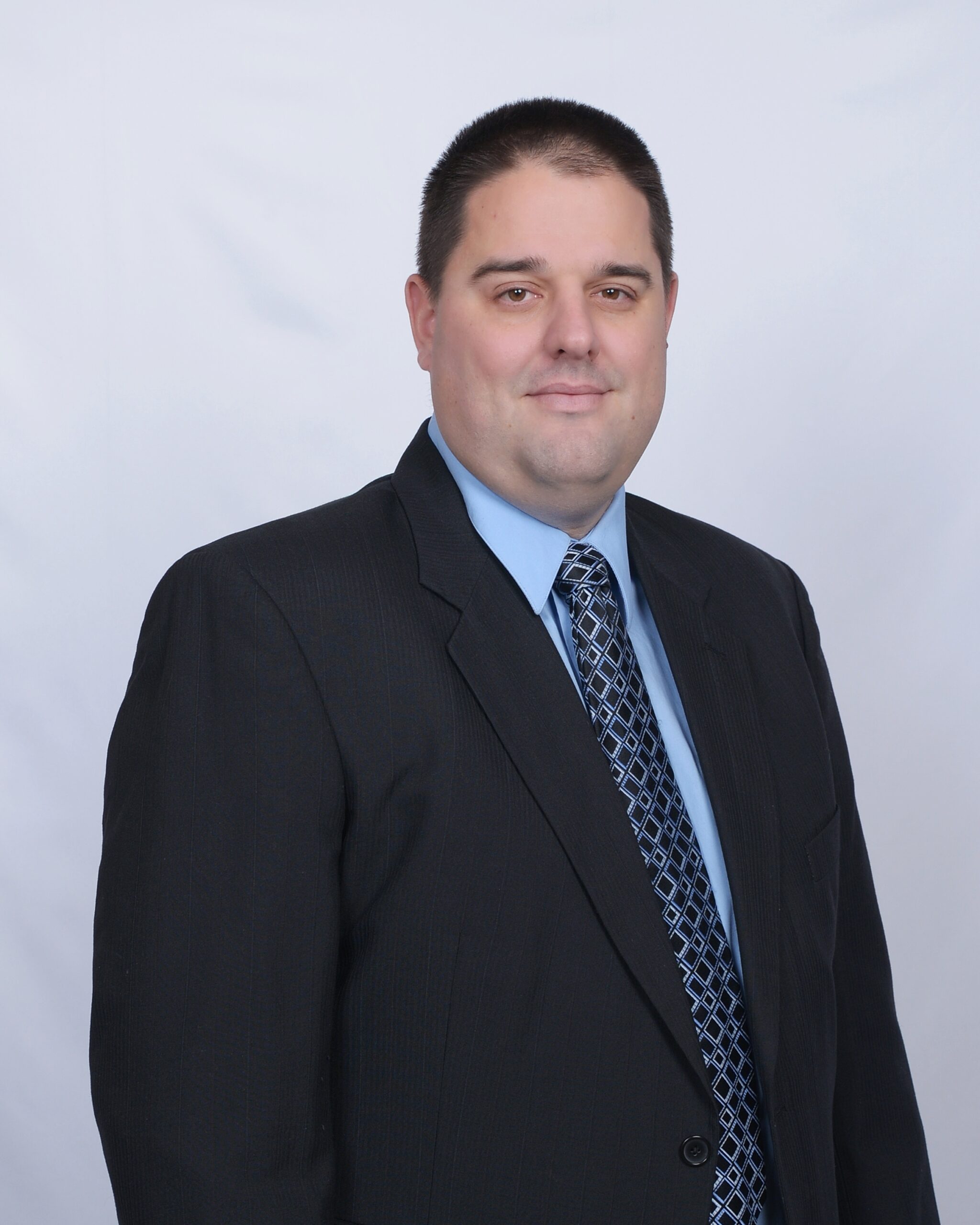 Boaz Payne
Vice President, Business Informatics
Boaz Payne began his career with BeneCard PBF in the member contact center and has worked in several key areas including Provider Relations and currently leads Business Informatics.  
Business Informatics provides critical internal and external data for multiple BeneCard PBF teams, integral for client reporting. As Vice President, Business Informatics, Boaz oversees the management of the BI team and the BeneCard mail facility. 
In support of BeneCard's mission, "Clients and Members Always First," the BI team provides actionable data to organizational stakeholders that informs decision-making. This vital support, including the management and successful meeting of deadlines while delivering accurate reports, is a foundational element that underpins the corporate mission for our clients and members. 
"With the concerns surrounding drug costs," says Boaz, "we are continually working to develop new, robust clinical programs while working with our clients and members to help them understand the often-complicated information that prescription plan benefits may convey. Our teams at BeneCard are unified in working together on these important objectives." 
Born and raised in central Pennsylvania, Boaz enjoys family camping trips with his seven-year-old and nine-month-old children, as well as trips to the beach. As a history buff, he enjoys traveling to intriguing destinations such as China.
Michael Schmidt
Vice President, Operations
As BeneCard PBF Vice President of Operations, Michael Schmidt manages day-to-day operations including call centers, specialty/mail order pharmacy and specialty operations, clinical operations, quality control, and efficiency. He oversees hiring, advises on market-specific regulations, ensures high-quality member experiences, and supervises the teams that process, fill, inventory, and manage specialty and mail order prescriptions. Michael also manages vital relationships with providers that help create a consistent member experience. 
In combating the issues that currently exist with PBMs, Michael believes that transparency is the key – alignment of client needs with benefits – like the commitment that BeneCard has to its clients. 
"While ensuring that our daily decisions are guided by our mission – Members and Clients Always First – our teams work together to create operational solutions that are effective, not only for the business, but in order to be implemented they must also benefit our members and clients," explains Michael. 
Michael's prior experience includes roles as Pharmacist in Charge at PharmBlue Specialty Pharmacy, where he operated the company's flagship pharmacy, as well as retail experience as both a pharmacist and a pharmacy manager. Schmidt received his Doctor of Pharmacy degree from the Lake Erie College of Osteopathic Medicine. Michael holds ten state RPh licenses, a Pharm. D. degree, and is completing his MBA from Lehigh University.
He is a lifelong resident of Pennsylvania, and he enjoys spending time reading, listening to music, and fishing in addition to spending time with his wife, three children, and friends. He is also the human for two miniature dachshunds: Sidney and Charley.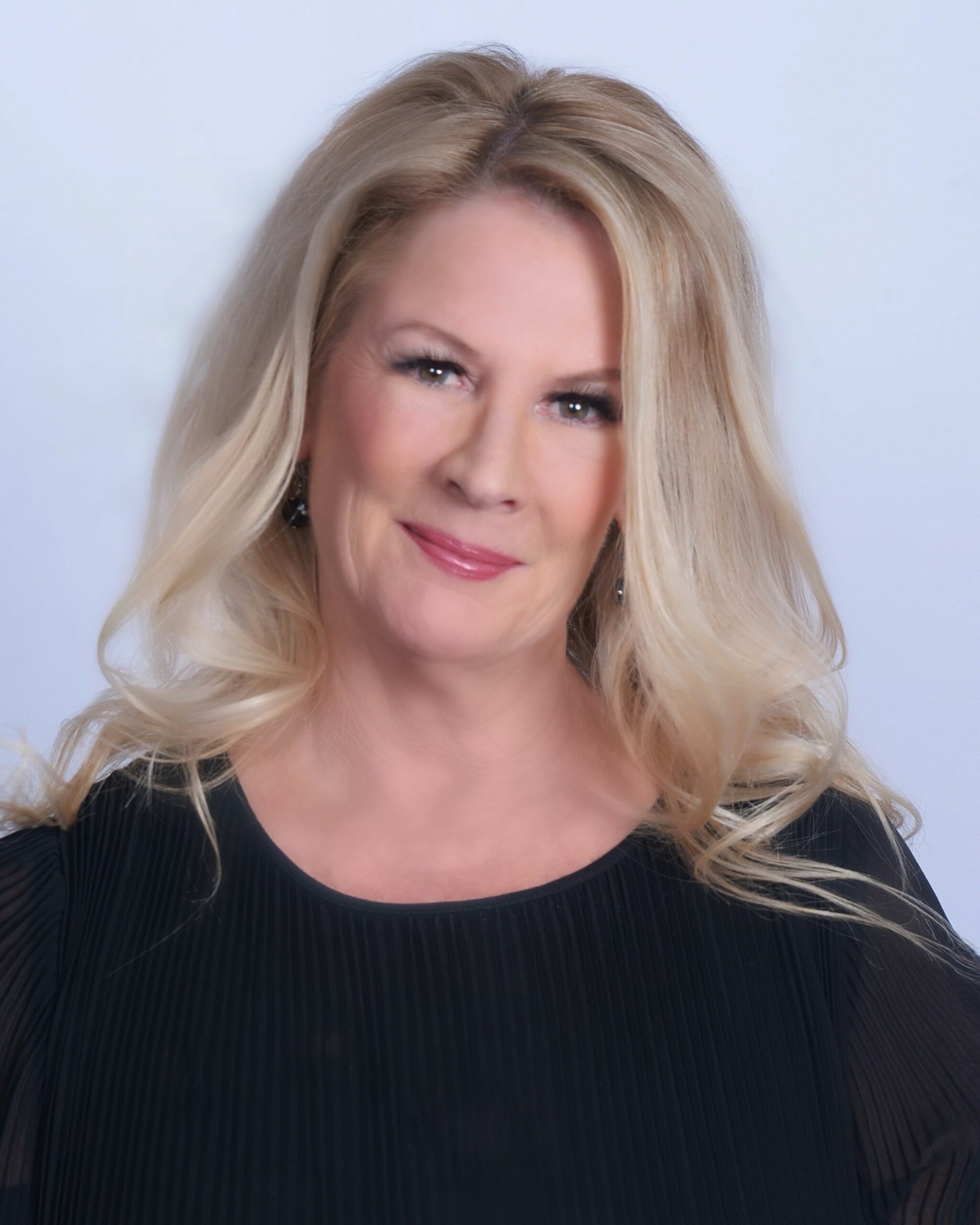 Beth Wingate
Senior Vice President, Pharmacy Trade Relations
Beth Wingate believes that the greatest challenges experienced by the healthcare/prescription benefit industry today are making medications accessible and affordable. As Senior Vice President of Pharmacy Trade Relations at BeneCard PBF, Beth works tirelessly to ensure that BeneCard clients receive the absolute best in prescription medicines at the lowest possible cost. Her everyday commitment to the well-being of our clients and members is based on this key objective.
"At BeneCard PBF, we constantly negotiate with the pharmaceutical supply chain to deliver lower costs to our clients and patients. Additionally, we continually explore the pharmacy landscape for tools, products, co-pay assistance programs, and other opportunities to lower costs and improve care which deliver a better quality of life for those we serve." 
Holding executive level positions at CVS Health and Payer Relations with Express Scripts, Beth brings a wealth of knowledge about the unique elements of the complex prescription benefit industry that has enabled her to evaluate and implement policies that have proven successful for BeneCard PBF and valuable for our members. 
Beth hails from Southern Illinois and earned her Executive MBA from Washington University in St. Louis. 
In her free time, she lends her assistance as an active volunteer for several charities, including supporting communities internationally to acquire clean water, as well as the Newport Food Pantry.
Quiet time for Beth includes walks on the beach, reading, entertaining friends, and enjoying the company of her daughters and Goldendoodles, Bentley and Lemon.